DISCLAIMER – This is not a full unboxing review including comprehensive lab testing of the equipment making sure every clip is equally loud verified with detailed analysis of the waveforms. You can most likely spot lots of stuff that could have been done differently or just point out that this is pointless and/or  I am stupid and just ruined the audio. Well don't. This is merely just initial thoughts based on the first tests I did by feeding musical material in and tweaking on the go. I did this as the unit seemed to raise interest on how it actually sounds, so the main point are the pre/post clips to give you some sort of general view on what can be achieved. You can most likely find a better fully featured review somewhere on the internet. That being said we can now move on to the good stuff.
TLA Fat Track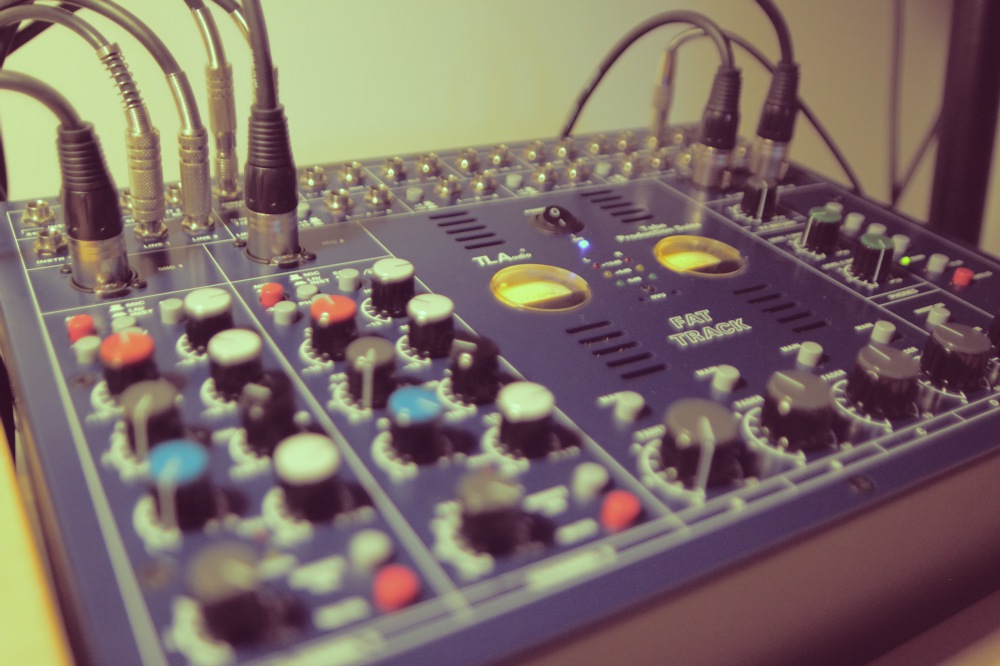 Boom. There you go. Beautiful piece of gear with those classic VU meters, two tube stages and a (really) nice EQ section. I don't want to bore you by listing tech specs, you can read all about it HERE (and judging by the amount of people requesting pre/post clips, you already know all about it).
My main interest with tube gear is actually to harshly overdrive the tubes to get some nice fuzzy distortion out of it, but I was also interested how well some subtle warming up could be achieved on digital material. Instead of just running sine wave through it and comparing the output, I wanted to test the unit with some musical material so I made a quick clip which starts just with a beat to hear how the unit handles the transients, then a bassline is added to hear how the lows can be beefed up. After that pads are slowly brought in to make the high end distortion characteristics more audible, then the beats are dropped off so I could test how a constant sound can be cranked up and lastly everything is on to test the possibilities on a complete master.
Audio clip: Adobe Flash Player (version 9 or above) is required to play this audio clip. Download the latest version here. You also need to have JavaScript enabled in your browser.
At first I routed the signal through one tube stage, line-in, EQ bypassed, not overdriving the signal. The tops of the transients are slightly chopped off as the drive light was occasionally slightly blinking but there's nothing too audible so I stopped with just the drums, anxious to crank it..
Audio clip: Adobe Flash Player (version 9 or above) is required to play this audio clip. Download the latest version here. You also need to have JavaScript enabled in your browser.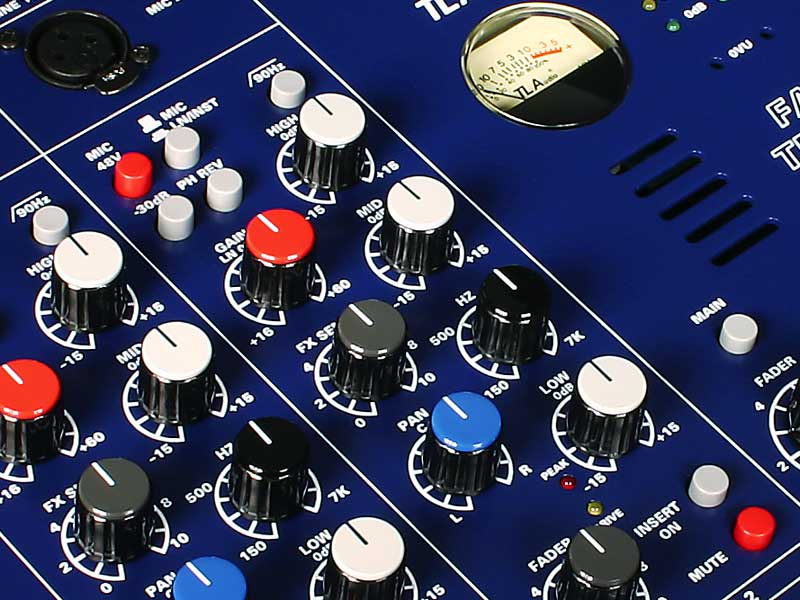 As I mentioned my main interest was the tube drive, but a very pleasant surprise was actually the EQ section, especially on the low end. You can really dial up lots of lows and beef up the sound up to it being overpowering but still without it getting rumbly. The lows are really smooth and rounded. The highs can bring up some some noise from the tubes (or the source) if cranked up but on decent levels it is not too audible (NOTE! This unit has matched Telefunkens instead of the original ones so the character is most likely slightly different) Here goes, same as above but EQ section enabled, dialed up lows and highs, really mild dip on the mids (can't remember the exact frequency, who cares). Subtle warming, slightly excessive on the lows.
Audio clip: Adobe Flash Player (version 9 or above) is required to play this audio clip. Download the latest version here. You also need to have JavaScript enabled in your browser.
Ok, time to push the tubes a bit. Same as above but now the tubes are slightly overdriven so you can hear the distortion characteristics. You can clearly start to hear the crunch here so might be smarter to use this on individual instruments/groups instead of master..
Audio clip: Adobe Flash Player (version 9 or above) is required to play this audio clip. Download the latest version here. You also need to have JavaScript enabled in your browser.
Ok, well… Subtle sh*t aside. Let's crank it up and tweak the EQ to attenuate different parts (I dropped off the beats for a longer time as I was focusing on the EQ sweeps). Goes slightly from side to side as I'm adjusting L and R gains at the same time.
Audio clip: Adobe Flash Player (version 9 or above) is required to play this audio clip. Download the latest version here. You also need to have JavaScript enabled in your browser.
Good distortion or bad.. you be the judge. I personally enjoy what the overdriven tube combined with the EQ does to the pads and bass together. The sound of the overdriven tube doesn't fit everywhere and as some people oddly seem to think, they are not magical devices that turn the sound into awesomeness just by adding them into your chain. The overdrive might sound a bit off on the previous examples as the material might not be suitable for it. But when put into the right context, it might be a different ball game. So I made this.
Audio clip: Adobe Flash Player (version 9 or above) is required to play this audio clip. Download the latest version here. You also need to have JavaScript enabled in your browser.
In case you want to hear how that sounds dry, here goes:
Audio clip: Adobe Flash Player (version 9 or above) is required to play this audio clip. Download the latest version here. You also need to have JavaScript enabled in your browser.
If that's not enough tube for you, you can actually route the audio first through one stage of tubes and then from the balanced outs back in to the EQ section and another stage of tubes and then out from the direct outs. Both stages can be overdriven so you can get pretty extreme tones if you for example make the highs squeal with the EQ.. Warning, watch the volume with the following clip. Just a beat, basic sine bass, noise and a little synth to fill the whole spectrum. First dry, then cranked through two stages.
Audio clip: Adobe Flash Player (version 9 or above) is required to play this audio clip. Download the latest version here. You also need to have JavaScript enabled in your browser.
Well.. umm.. not so subtle anymore.
Now I probably should write some kind of a summary, right? I think the TLA Fat Track is a really solid unit if you're looking for not just subtle tube warmth (works well for that too) but also a really tight EQ section to beef up the lows and a unit that can really crank up your tubes when needed. My five cents. Now go read a real review.